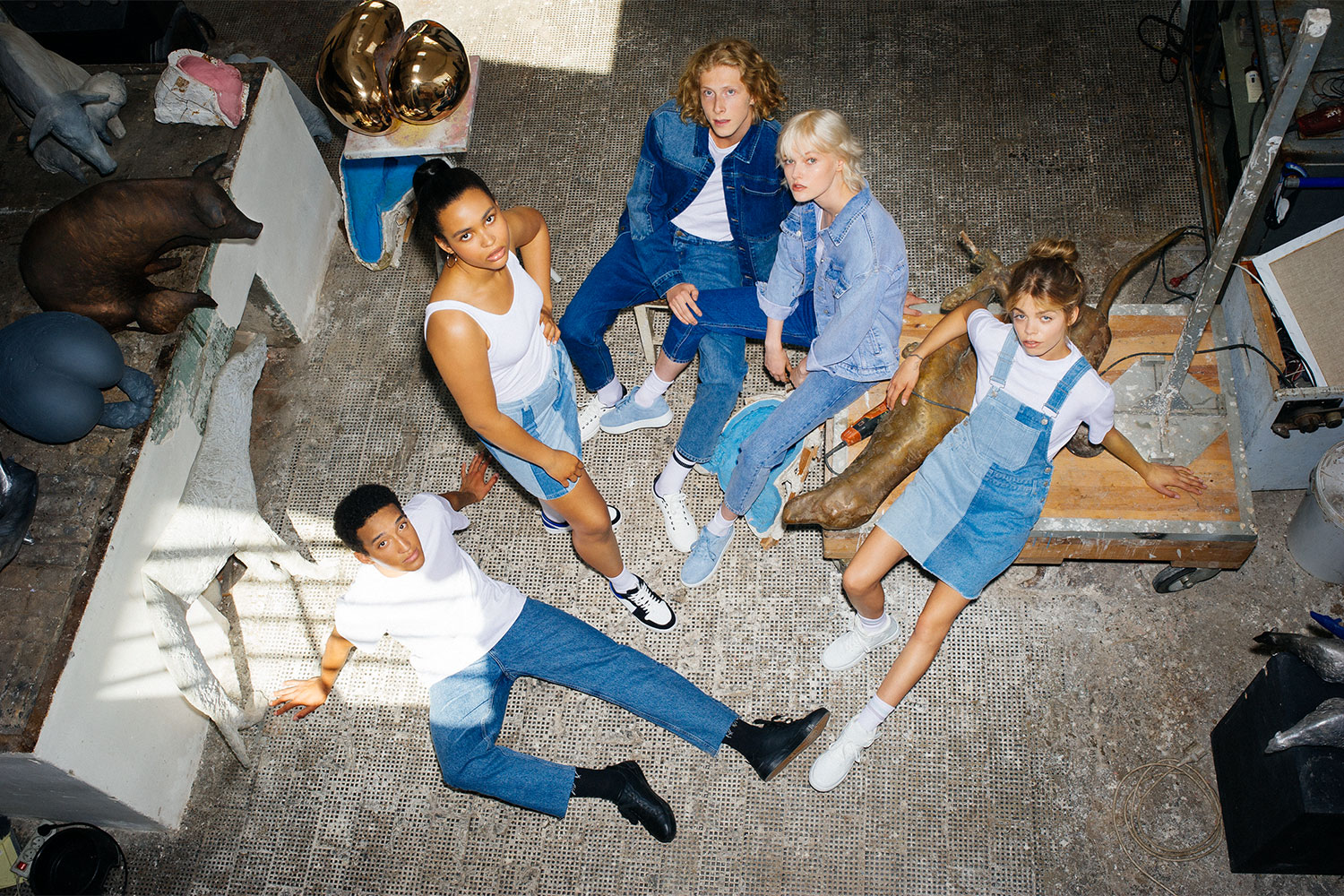 House actually features a great range of items suitable both for men and women, as well as items that can be shared with each other.
Fashionable and casual outfits at the Supernova Križevci shopping centre
Fans of casual style, over-sized items and trendy stylish outfits will definitely love the House Store, located between the Sinsay and Cropp stores at the Supernova Križevci shopping centre. If you prefer a more youthful style and are fond of trendy and fashionable items, match the tracksuit bottoms with hoodies, pairing them with some brightly coloured sneakers and a fancy silver backpack. House actually features a great range of items suitable both for men and women, as well as items that can be shared with each other. An oversized shirt, a sweatshirt top, a bomber jacket or a black backpack - all of these are items you can share in your wardrobe. However, if you are into romantic dresses, shirts in subtle shades or skinny jeans, you won't be let down by the ladies' clothing department.
Glance through the racks to find jewellery, eyewear, cell phone accessories and handbags that will boost even the most ordinary outfit. You can choose among earrings, necklaces, small evening purses or a shopper bag that just goes with everything, or among big-framed or small-framed sunglasses. Menswear doesn't fall short in its offering - ranging from cargo trousers to long, warm jackets and boxer shorts, socks and belts to create the ultimate trendy styling. For those of you who prefer to spend time wearing more casual outfits, comfortable, high-quality tracksuit bottoms will be a perfect choice when teamed with a short-sleeved T-shirt with inscription or a lightweight spring jacket. Should you fancy some good shopping at fantastic prices, the House store at the Supernova Križevci shopping centre shall become your favourite shopping destination.
Creative, bold and uncompromising
If you love good music, freedom and spontaneous fun, then House Shop is what you need. The brand of sounds and youth has over 320 stores in Europe that are adored by trendsetters who want individuality. Fashion combinations that inspire rhythm will help you find your own style. Creative, bold and uncompromising adjectives are the ones that best describe this brand, which consists of four lines of separate features - two female and two male.
The women's line "Casual fashion" was created for cosmopolitans who love to combine different styles and emphasize their personality with clothes. The line inspired by the trends of world catwalks, with a clear emphasis on original and modern details is ideal for a young girl or woman who knows what she wants. You can find a line for active girls who like to have a good time and experiment with fashion called "street chic". It is a mix of the latest urban trends and sports elements and trendy gadgets.
Males can choose between the "Urban heritage" and "Street style" lines. The combination of urban casual with rock elements and a touch of vintage is a feature of the "Urban heritage" line. For the demanding, open man who has his own style, who makes mature fashion decisions, who appreciates high quality and refined details. The "Street style" line is aimed at those who are looking for modern clothes, who complete their wardrobe, who like to enjoy and quickly catch the latest trends and are always where something interesting is happening. It includes street fashion with sports elements, expressive patterns and colors and fashion accessories.
The strong point of the HOUSE brand is denim - in different styles and cuts, for different personalities, always in line with the latest trends.